Greenbelt Farmers' Market
A unified voice for an ever-growing network
Background
The Greenbelt Farmers' Market Network (GbFMN) supports and connects markets, farmers and shoppers around Ontario's Greenbelt.
GbFMN is a project funded by the Greenbelt Foundation and hosted by Foodshare Toronto, which aims to increase the success of farmers' markets in the region. GbFMN develops research reports, creates a space to share information, provides professional development opportunities for market organizers, allocates small grants to markets and farmers and promotes Greenbelt area markets. The organization works with a growing network of nearly 123 diverse farmers' markets, contributing to vibrant communities in and around the Greenbelt.
Survey research by Informa/IPSOS in 2018 (Food Shopping in the Golden Horseshoe, 2018; Héléne St Jacques) revealed that there is a marked increase in consumer participation and patronage of farmers' markets in the Greenbelt as well as increased public visibility. Farmer's markets have been visited by 30 percent of consumers in the last year, putting them fourth place behind major grocery stores, general merchandise and drug stores. Of those consumers, 14 percent shop at farmers' markets frequently and see farmers' markets as providing higher quality, fresher food, being better for the local economy and environment and providing a better shopping experience.
The Opportunity
The GbFMN was ideally situated to leverage its strong positioning to build awareness and capacity further. Relish distilled the results into an effective strategy and marketing campaign. The goal was to increase competitiveness and market share of Network farmers' markets by increasing the number, frequency and dollars spent by shoppers.
Services Provided
Think
Marketing & Communications Strategy
Brand Strategy
Social Media Strategy & Deployment Planning
Concept Development through Rapid Ideation
Content & Asset Management Planning
Make
Campaign Development
Graphic Design, Illustration & Iconography
Copywriting
Merchandise & Uniform Design
Retail, Point-of-Sale & Environmental Design
Market
Content Creation, Curation & Implementation
Advertising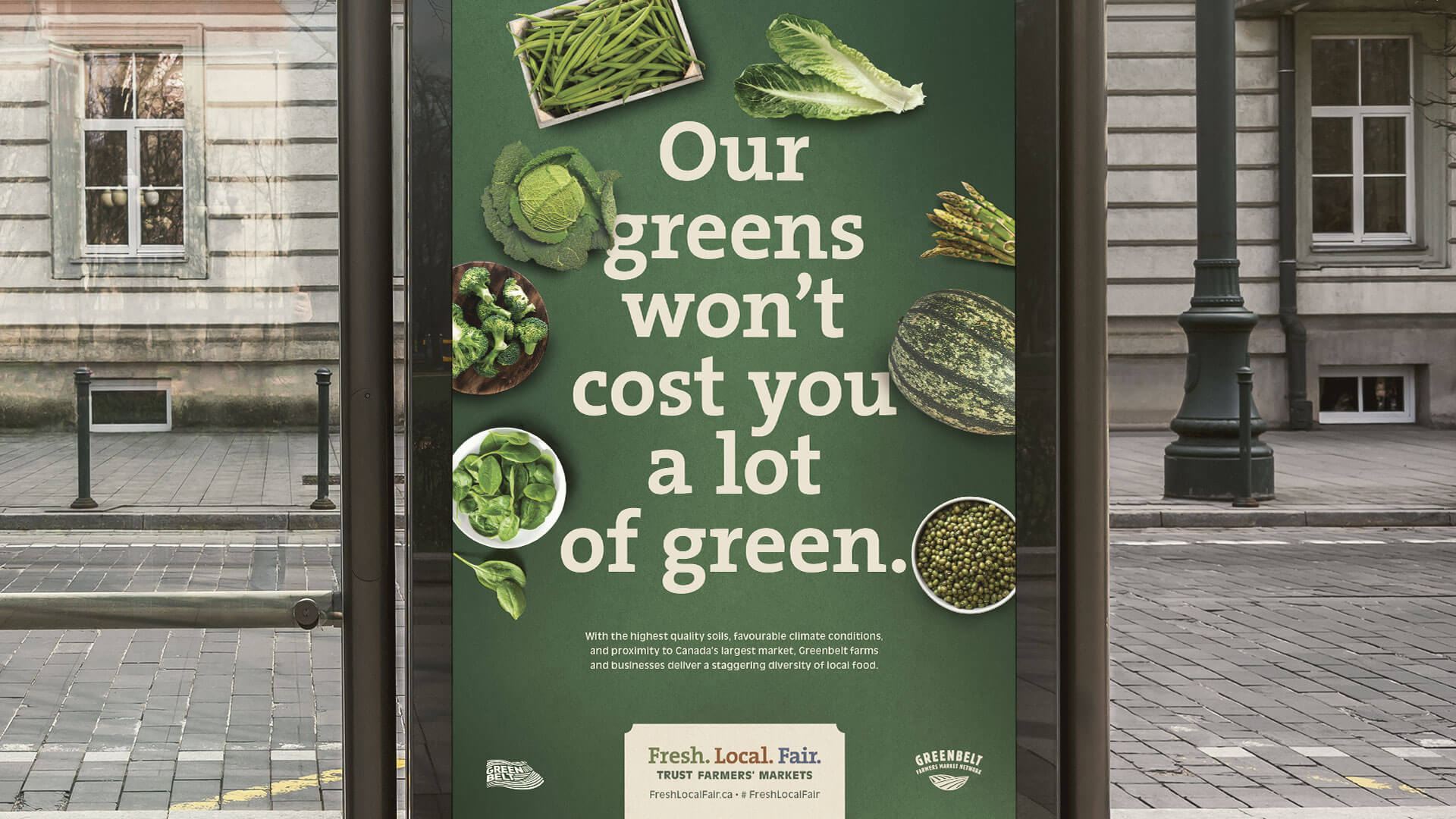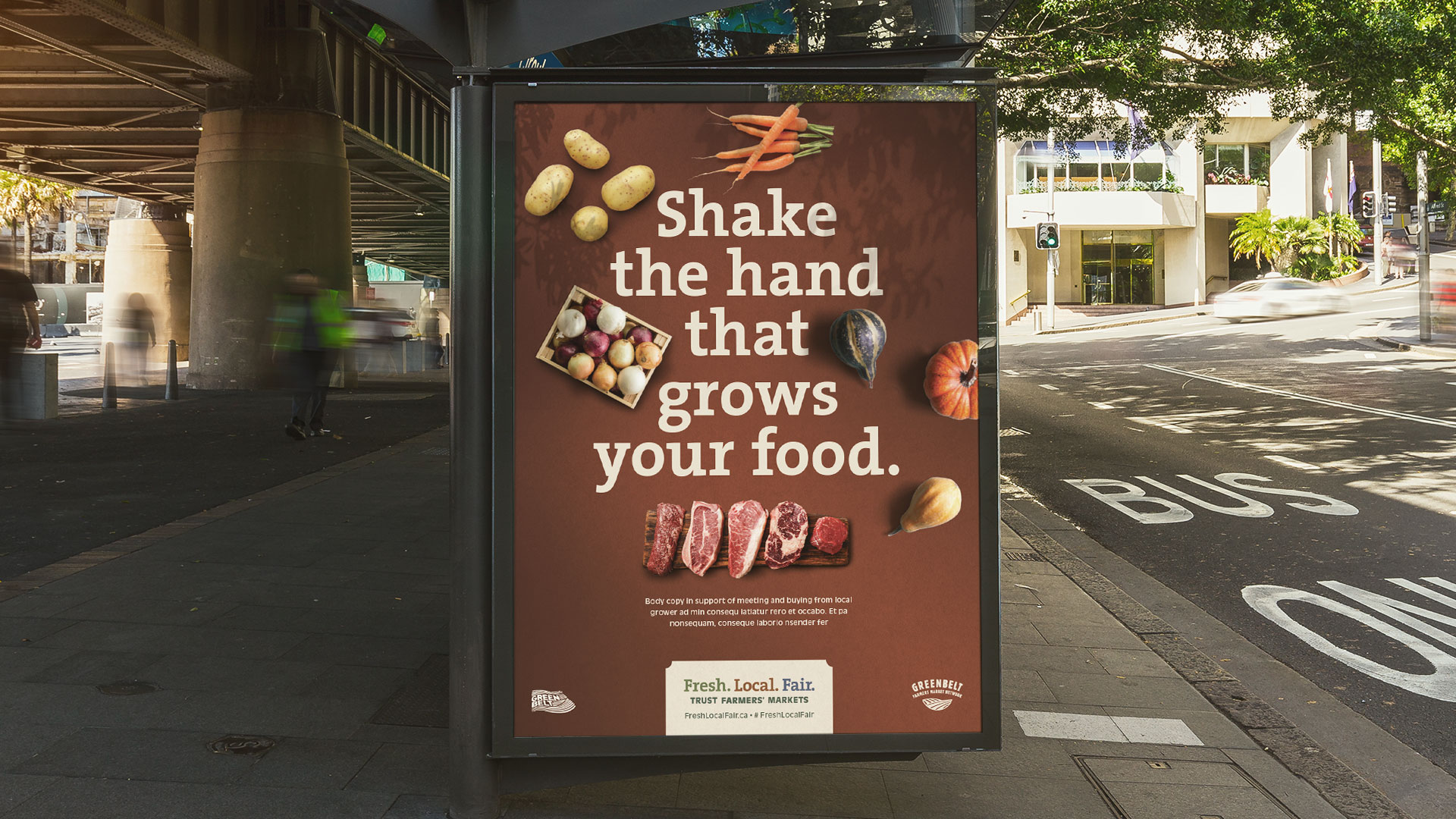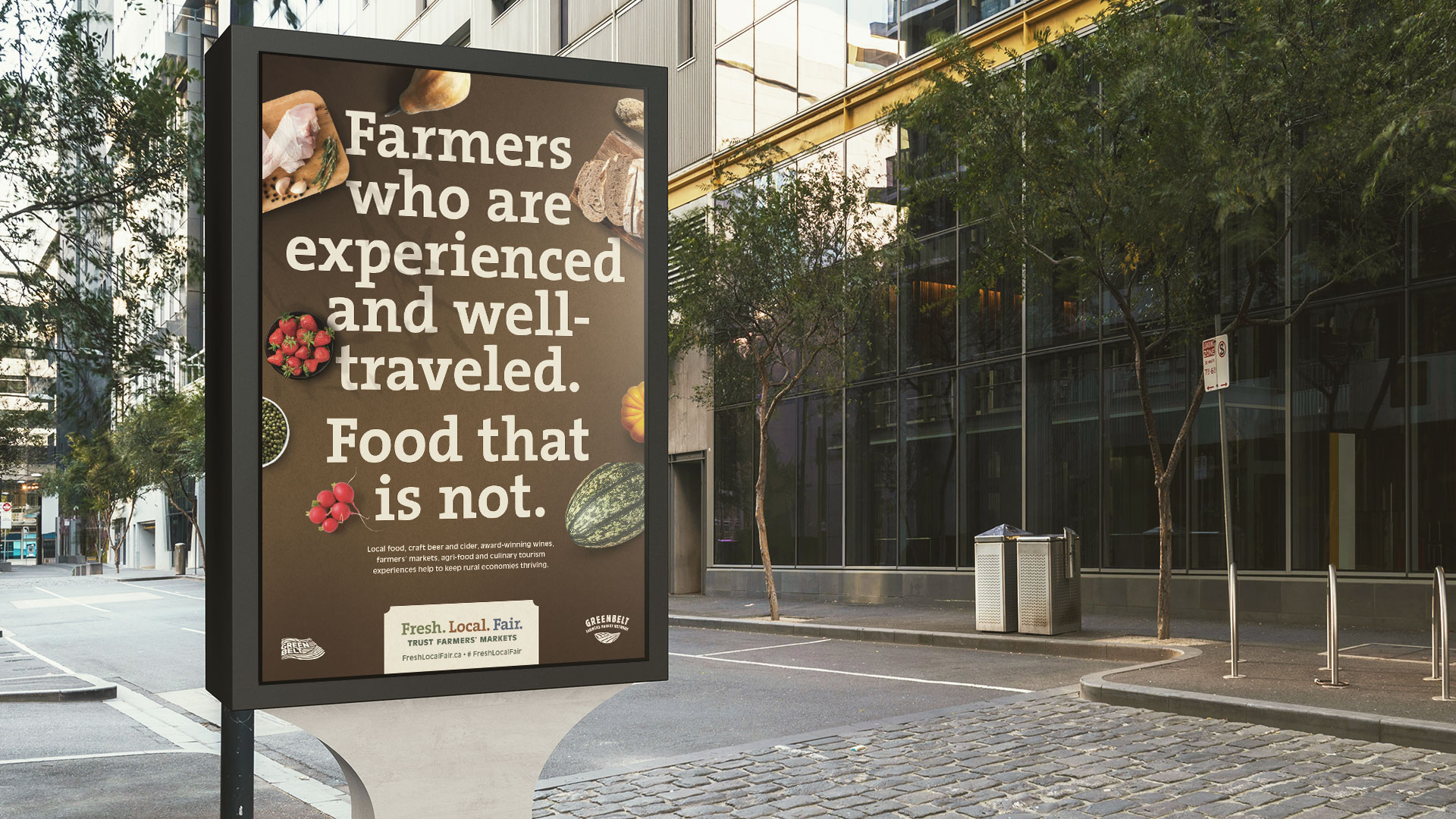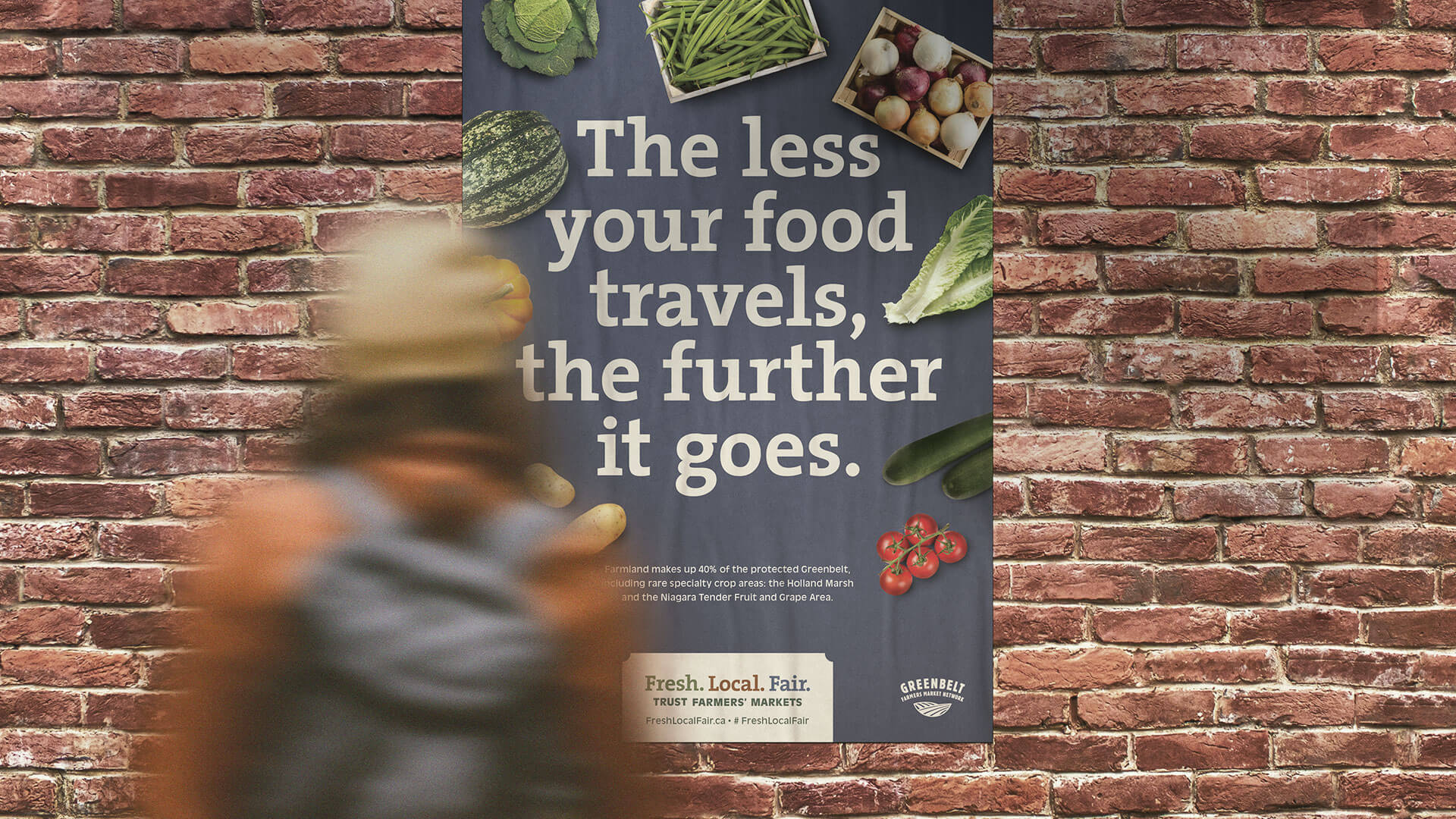 The Result
Relish equipped GbFMN market managers with a marketing toolkit to promote through their networks, delivering a unified industry voice. The toolkit included a campaign guide and a portal with various assets and tools they could deliver within their communities of interest over various media. Media and communications guidelines were also provided, along with a six-month media and promotional plan.