Barkman Concrete
Setting a family-owned industry leader on solid footing
Background
For over 70 years Barkman Concrete has been a leader in precast concrete products for residential, commercial, agricultural and municipal landscapes. Their products include a wide selection of pavers, retaining walls, steps, planters and site furnishings, exemplifying the very highest design and manufacturing standards.
Relish was initially approached by Barkman in 2017, with the goal of bolstering an already strong residential market share and increasing their commercial footprint.
The Opportunity
The Barkman brand as a whole was completely refined and standardized – previously, there were no definitive brand standards. Everything from their website, print materials, point-of-purchase, internal communications and custom iconography received a refreshed and cohesive overhaul.
Many competitors in this space place a focus on bold, masculine fonts and heavier colour tones. This was seen as an opportunity to take their branding in a unique direction, one that would set them apart.
The inspiration for the new brand centres around a clean, simplistic aesthetic with a heavy focus on elegant typography and ample white space. The minimalist design exists as a subtle support element to stunning photography, allowing the beautifully crafted products speak for themselves.
Services Provided
Think
Make
Brand & Identity Development
Graphic Design, Illustration & Iconography
Style Guides & Toolkits
Website Development
Copywriting
Retail, Point-of-Sale & Environmental Design
Magazine & Book Design
App Development
Market
Support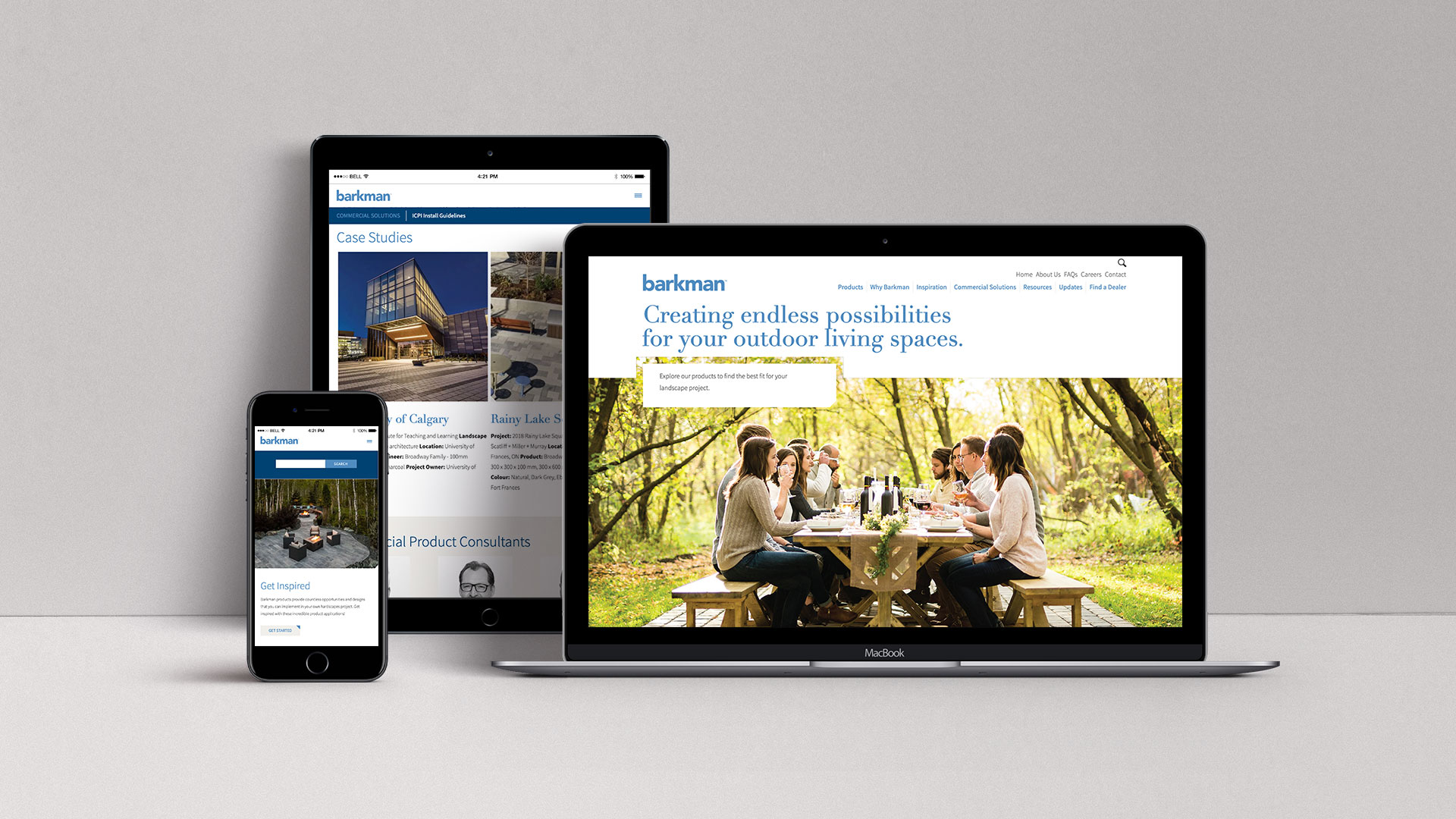 The Result
Barkman's new brand is aesthetically restrained and communicatively precise. Each and every design element is intentional and carefully considered, speaking to their well-earned reputation for attention to design detail. Feedback from clients, suppliers and sales staff have been overwhelmingly positive, with fresh brand collateral continuing to appear in the public domain.